Chapter 12 - Start Page
Use your Back button to return to this page.
IMPORTANT: CLASS DOES NOT MEET IN THE LAB THIS WEEK!
You must meet your class at the designated place and time. Classes that meet in PSH 456 will meet at Hayden Butte on week 11 and at the ASU map library on week 12, whereas classes that meet in PSH 457 will meet at the ASU Map Library on week 11 and at Hayden Butte on week 12. See the maps in Chapters 11 and 12. Be sure to leave yourself some time to get there.
Map to Noble Library
Map library is on the 3rd floor.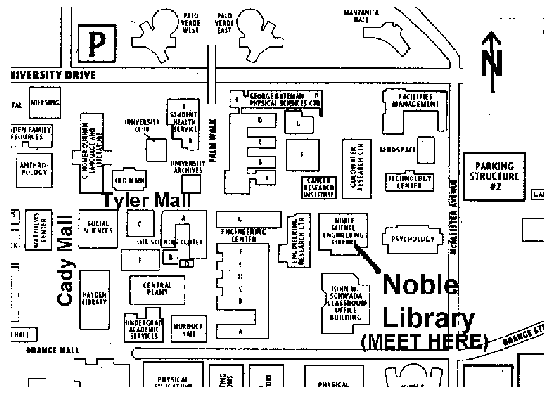 If you need the instructions about how to find a topographic and geologic map, click here to see and print the pages from the lab manual. These pages require the free Adobe Acrobat Reader plug-in.